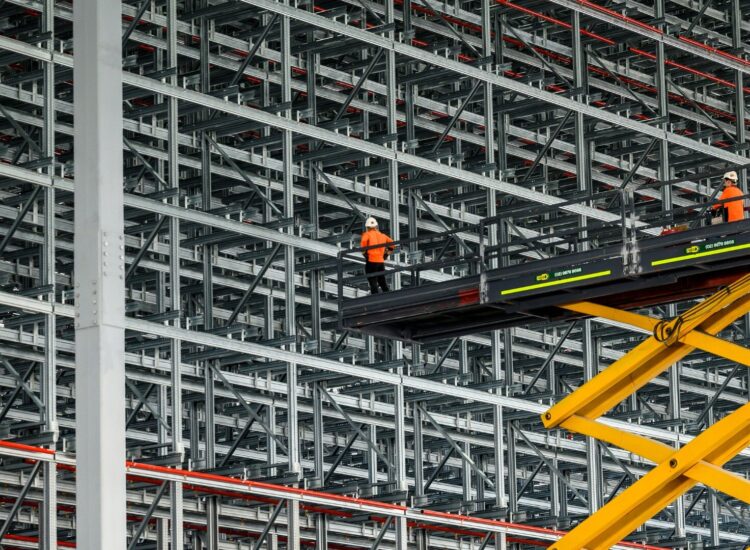 Introduction
The Website www.moorebankintermodalprecinct.com.au (Website) is operated by Logos Australia Group Pty Ltd (ACN 120 854 471) (LOGOS Group).By accessing and using this Website, you agree to be bound by the following terms and conditions (Terms and Conditions). We may revise these Terms and Conditions from time to time without notice, so you should check these Terms and Conditions regularly and your continued use of this website will be regarded as your acceptance of them as amended. If you do not agree to these Terms and Conditions, please do not use or access this Website.
Intellectual property rights
The material contained on this Website is protected by copyright. Unless expressly stated to the contrary, copyright in the information and data contained in this site is owned by LOGOS Group. It is intended that persons will use this information for their own personal and non-commercial purposes only. You must not use, copy, modify, transmit, store, publish or distribute the material on this Website, or create any other material using material on this Website, without obtaining the prior written consent of LOGOS Group.
Trade marks (whether registered or unregistered) and logos used on the Website (including LOGOS) are owned by the LOGOS Group and its licensors, and must not be used or modified in any way without obtaining the prior written consent of LOGOS Group.
Trademarks
The word "LOGOS" and the following logo are owned by LOGOS Australia Group Pty Ltd and is registered by the Group.
This trademark cannot be used without written consent from LOGOS.
Linked Sites
The Website may contain hyperlinks to Websites operated by third parties (Linked Sites). LOGOS Group is not responsible for, and does not control or approve, the contents of any Linked Site. Your use of a Linked Site is subject to the terms and conditions of the Linked Site. Any personal information that you provide to a Linked Site will be subject to the privacy policy and practices (if any) of the operator of the Linked Site. LOGOS Group accepts no responsibility for any interaction between you and any third party operator of a Linked Site, and makes no warranties in respect of, and accepts no liability in relation to, material contained on Linked Sites.
Your use of this Website
You must not:
use the Website in a manner that violates a law or regulation of any country or may cause harm, distress or loss to any person;
disrupt, interfere with, reverse engineer or compromise the security of the Website or any software or hardware connected to or used to provide the Website; or
restrict, inhibit or interfere with any other user's use or enjoyment of the Website.
Privacy
All personal information that you supply in connection with the Website will be collected, used, disclosed and managed by Logos Group according to the terms of its Privacy Policy, a copy of which is available on the Website. You consent to LOGOS Group dealing with your personal information in accordance with its Privacy Policy. You also agree to use the Website in accordance with any other policies that we publish on the Website from time to time.
Disclaimer and warranties
Your use of this Website is at your sole risk. This Website is provided to you on an "as is" and "as available" basis.
Information on this Website does not constitute an offer or solicitation for the purchase or securities, units or investments to anyone in any country or jurisdiction.
No information on this Website constitutes financial product, investment, tax or legal advice by LOGOS Group. The information on this Website is general information only and has been prepared without considering your objectives, financial situation or needs. Before acting on any information on this Website, you should consider its appropriateness to your circumstances and obtain appropriate professional advice.
This Website may from time to time contain general financial product advice from Logos Investment Manager Pty Ltd (ACN 623 281 345) relating to financial services, however this advice is general information only and is provided to wholesale clients only.
The information provided on this Website is given in good faith and is derived from sources believed to be accurate. Any forecasts, targets, projections, estimates or other forward looking statements contained on this Website may involve significant elements of subjective judgement and assumptions as to future events which may or may not be correct. Any forecast or projected return rates on this Website are neither promised nor guaranteed, they are each based on a number of assumptions and subject to the impact of risk factors.
To the maximum extent permitted by law, LOGOS Group makes no warranties of any kind, whether express, implied, statutory or otherwise that this Website or any data, information, advice, opinion, service or product provided, obtained or generated by or through this Website is complete, accurate, reliable, timely, or does not infringe the rights of third parties. Nothing on this Website shall be relied upon as a promise, representation, warranty or guarantee, whether as to the past, present or the future. Any description of past performance is not a reliable indication of future performance.
Limitation of liability
To the maximum extent permitted by law, LOGOS Group disclaims all liability and you expressly release LOGOS Group from any liability that may otherwise arise from your access to, use of or inability to use or access this Website, reliance upon information on this Website, any information on this Website being inaccurate or information being omitted, whether by way of negligence or otherwise.
To the maximum extent permitted by law, LOGOS Group will not be liable for any direct, indirect, incidental, special, consequential or punitive loss or damage, loss of profits, revenue, expectation, business, savings, data or unavailability of systems or other loss, whether arising under contract, statute, tort (including negligence) or otherwise, in connection with the Website, or any use of or access to, or any inability to use or access, the Website.
You will indemnify LOGOS Group against any claims, proceedings losses, liabilities, costs or other expenses (including legal costs) incurred by LOGOS Group in connection with, whether directly or indirectly, your breach of these terms and conditions, your use or access of the Website or any violation of any applicable law or these Terms and Conditions.
Cookies
During your use of this Website, LOGOS Group may issue and request cookies to and from your computer or mobile device. By using this Website you authorise LOGOS Group to issue and request such cookies.
Currency
A reference to "$" or "dollars" throughout this Website is a reference to Australian currency, unless stated otherwise.
Systems
This Website and the internet in general may be subject to system delays and failures beyond our reasonable control. As such, you may have difficulty accessing this Website. In such an instance, you should contact LOGOS Group for further assistance.
LOGOS Group cannot warrant that the information or material accessible through the Website are free from viruses or other harmful components and cannot be responsible for damages that may result from accessing, browsing or downloading any Website materials.
Governing law
These Terms and Conditions and any dispute arising in connection with these terms and conditions or your use of this Website are governed by and construed in accordance with the laws of New South Wales, Australia. The courts of New South Wales, Australia and of the Commonwealth of Australia have exclusive jurisdiction in respect of the same.